Claremont is home to the Inland Empire's largest weekly Farmers Markets, held Sunday mornings rain or shine on Harvard Ave. in the Claremont Village.
The Claremont Farmers and Artisans Market features certified organi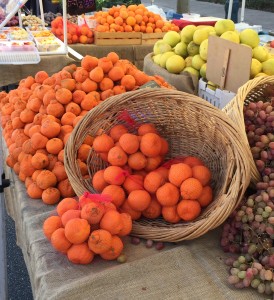 c produce, specialty artisans and crafts, and flowers and plants. The program is sponsored by the Claremont Forum, a non-profit community organization that also sponsors the Prison Library Project. Proceeds from the Farmers Market support that important cause.
For more information, visit the Claremont Forum website.