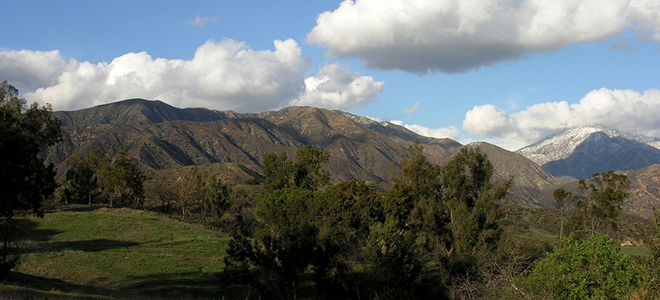 The San Gabriel Mountains along Claremont's northern border offer scenic hiking, bicycling, horseback riding, and other adventures. Use Claremont as your base camp to hike in the summer or ski some of the state's best snow in winter, explore vast wilderness preserves within and around the city, take challenging or leisurely bicycle rides along meandering trails, golf a new course every day, or test your horseback riding skills.
After a few hours of this, you quickly realize Claremont is truly an oasis in the middle of urban Southern California. In minutes, you can enjoy nature at its finest.
Hiking and Scenic Tours
Claremont borders the Angeles National Forest and its many hiking trails. In the summer months, take a scenic ride up the Mt. Baldy Ski Lifts for amazing views of Southern California, or stay close and stroll the Claremont Wilderness Park.
Skiing
Claremont sits at the base of Mt. Baldy, for which many long-time Southern Californians will tell you is the best skiing anywhere after a good snow dump. Or you're only an hour from Mountain High Resort on the other side of the range. Spend the night in Claremont to get ahead of the crowds and return for an extra night to unwind and take that well-deserved massage. Who needs to rush when relaxation awaits?
Bicycling and Mountain Biking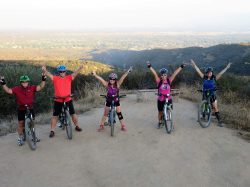 Claremont was the start of the most challenging stage of the Amgen Tour of California for a reason – it traversed a route that local cyclists regularly use to test their mountain endurance. Claremont is a bicycle-friendly city, providing safe routes and infrastructure for highly enjoyable rides around the village or further into the neighboring communities. For mountain bikers, there are numerous trails and degrees of challenges, starting at the Claremont foothills, or deeper into the Angeles National Forest. There also are lifts up Mt. Baldy.
Horseback Riding
The Marshall Canyon Equestrian Center offers guided trail rides into the nearby canyons that are full of wildflowers, streams, birds and other wildlife.
Golf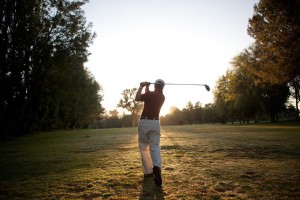 Claremont is strategically located for a multi-day golf adventure in all directions. Popular public courses in and around the foothills within 8 miles of Claremont include Marshall Canyon in La Verne, San Dimas Canyon, Mountain Meadows Golf Course next to Fairplex, and Upland Hills Country Club.
Private courses that may offer reciprocal privileges include Sierra La Verne Country Club, Red Hill Country Club and Glendora Country Club.
Walking Tours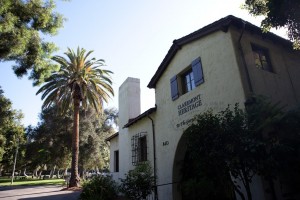 Claremont's more than 100 years of history will come to life with a guided Claremont Heritage tour or self-guided tour, or one of the monthly Claremont Colleges walking tours.